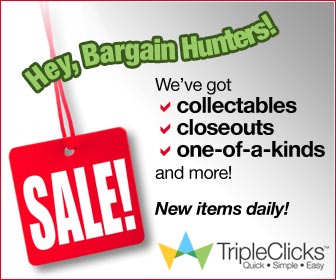 ELKTON — One of the most fascinating sections to read in old newspapers is the classified section.
In those days, before "everyone was a designer" courtesy the relative ease of use in various computer programs to create advertisements, typesetters and later linotype operators, the classifieds created verbose advertisements in the long columns more familiar to readers of today as help wanted, lost and found, yard sale and for sale announcements. In the early days of classified advertising, however, these were the brief tidbits of economic development telling the tale of businesses new, expanding or closing. A host of historical data can be found therein, but rarely is there sufficient news from any particular business to make an entire informative article.
By way of example, some newsworthy classified items from various issues of The Cecil Democrat in 1848 and 1849 tell of the business circles of the county seat in Elkton. On May 13, 1838, it was advertised by Dr. William L. Jones, "Teeth extracted, filed, plugged or inserted, upon the latest and most approved principles, at very moderate rates. Ladies will be waited upon at their residences, if desired." Even dentists made house calls in the mid-1800s apparently.
William Pell announced in the issue of June 10, 1848, that his new store in Elkton opened.
"William Pell respectfully announces to the citizens of Elkton and vicinity that he has taken the storehouse formerly occupied by Mr. J.S. Kennard and is opening a well-selected assortment of Dry Goods, Groceries, Hardware, Queensware, c., with every article embraced in a general variety store, all of which will be sold unusually low for CASH. His principle in business is that a nimble sixpence is better than a slow shilling."
The following year, David A. McCrea announced March 21, 1849, "The subscriber respectfully informs the public that he has purchased the stock of Leonard Krauss [of Calvert] and has removed to a shop in The Hollow" two doors below The Cecil Whig office, where he is prepared to furnish the public with all kinds of saddles, bridles, harness, collars, whips, spurs, c., as cheap as they can be had in the cities."
A few weeks later on May 4, 1849, under the heading, "The Ringgold House," came this announcement, "Fisher A. White respectfully announces to the citizens of Cecil County that he has taken the Centre House in Whann's Row, Elkton, immediately opposition Gebhart's (formerly King's) Hotel, and that he has opened the same as an OYSTER and EATING HOUSE for the accommodation of the public generally. Meals will be served at all hours and visitors supplied with all the delicacies of the season."
The following week on May 11, 1849, George Evans announced that he took over the woolen factory at Garrett's Mills, six miles north of Elkton, on the Big Elk. He added that he was "prepared to manufacture wool into rolls, yarn, cloth, satinets, blankets or flannel as directed, payable in cash, wool or a share of the article manufactured." The wool carding operation was made even more convenient by customers having the chance to "leave wool at the stores in Elkton, with directions, where it will be returned as soon as manufactured."
Jumping to the 1970s, the ads featured photographs, usually landscapes of buildings, but retained a tint of the folksy touch, which was all but obliterated by the marketing heavy decade of the 1980s. A quick glance through a later Cecil Whig newspaper of 1972 featured advertisements for Elkton based businesses, as follows, some of them should even now be familiar:
J.J. Newberry at 106 E. Main Street, Elkton, "Your One Stop Department Store" with ladies ready to wear, a complete line of children's clothing, cameras, television, gifts, drapes, yard goods, complete fountain with lunch and dinner menu, hardware, cosmetics, pet supplies, plants, shoes, records, flowers and more.
The Swiss Inn on Route 40 in Elkton "Truly relaxing is a cocktail by the fireside before dinner.
Minster's Jewelry since 1895 a member of the American Gem Society at 112 E. Main St., Elkton.
In an advertisement with a picture of a baby and a lovely bride, Elkton Banking and Trust advertised the following tale, "My parents open my savings account when I was two and added to it each week so that I'd always have some money of my own. We named it the Dream Fund — it was supposed to help make dreams come true. It did — a lovely wedding, a new apartment, and a nest egg, too!"
Introducing, Trinco Triumph Industrial Complex on Blue Ball Road in Elkton, 450-acres zoned for light and heavy industry with a natural gas main, three-phase electric and a Penn Central Railroad Siding, under Realtor John K. Burkley at his office at 190 E. Main St. showings could be scheduled
Donald S. and Ralph E. Hicks advertised Hicks Home for Funeral in Elkton with "complete and thoughtful service."
MacMillan and Sons at 134 North St. in Elkton offered, "everything you'll need at the price you want to pay for ice fishing." While Dave and Betty Fenimore offered paint and varnish removal service where "one dip in our giant vat saves you hours of hard work" at their shop on Route 40 called The Fenimore's Laundromat in Elkton.
Nickle's Market offered huge savings on groceries, beer, wine and liquor at their new location on South Bridge Street, in Elkton, with plenty of free parking, while Buckworth's Super Market on Landing Lane and Mackall Street in Elkton, featured meat cut and wrapped for your freezer and easy credit terms.
Baker's Restaurant on Route 213 at Locus Point Road was closed on Tuesdays, but invited customers any other evening for "truly delightful food at the most pleasing of prices" where the new Mallard Lounge was open for cocktails.
Other Elkton businesses advertising in the random 1972 Cecil Whig newspaper with the above named businesses were: Elkton Furniture Mart at 107 Railroad Ave.; City Pharmacy of Elkton in Elkton Medical Park on Bridge Street; People's Bank of Elkton at 130 North St.; Warren Boulden Sons Car Sales; Elkton Supply; Albert Litzenberg Son Realtors at 207 W. Main St.; Happy 40 Liquors "the happy stop sign" on Route 40 in Elkton; Cecil Furniture Carpet Mart at 229 S. Bridge St.; Jodlbauer's Furniture on North Street; Cecil Federal Savings Loan Association at 127 North St.; Jack DeWitt's Western Auto on Main Street in Elkton; Bata Orthopedic Shoes at 102 W. Main St.; The Gift Box, operated by Hugh and Mary Lou Knox at 100 W. Main St.; Cornett's Hobby Supplies and TV Service at 123 Maffitt St.; Henderson Motor Company at 307 W. Pulaski Highway in Elkton; Executaries Secretarial Service on South Bridge Street; William's Bakery at 308 North St.; Bay Head Hardware and Marine on South Bridge Street open seven days a week where "the coffee pot is always hot;" New To You Shoppe at 136 W. Main St.; Elkton Firestone; RMR Corporation in Elkton makers of fractional horsepower motors; Elkton Gas at 208 North St.; Brockell's Steaks and Subs on North Street; Snook's Auto Body on Route 40; Hasting's Clothing Store at 125 W. Main St.; Dais Florists on Howard Street; Honey Brook Real Estate at West End Gardens on Route 40; L'Oreal's House of Beauty at 121 W. Main St. operated by Betty Gorin; Continental Coiffeurs at 225 North St. operated by Mr. Charles, Terry, Margie, Mary and Renee; Mary Bell's Tots to Teens at 247 S. Bride St.; Stanley's News Stand at the corner of Main; Nellie's New Stand and Coffee Shop at 138 North St.; Crouse Brothers Heating and Air Conditioning at 208 North St.; Lampshades by Junique at 807 High St.; LaBella Coiffeur at 115 E. Main St. under Juanita Breuckman; Lyon's Pharmacy under Anthony J. Sniadowski on Main Street; and Cecil Lanes, Inc., at 406 Bow St. with free instructions every Saturday 12:30 to 2:30 because "fitness is easy when you have a good time."
Article source: http://www.cecildaily.com/our_cecil/article_1ce2329b-7bac-5b95-8628-03cea8133852.html